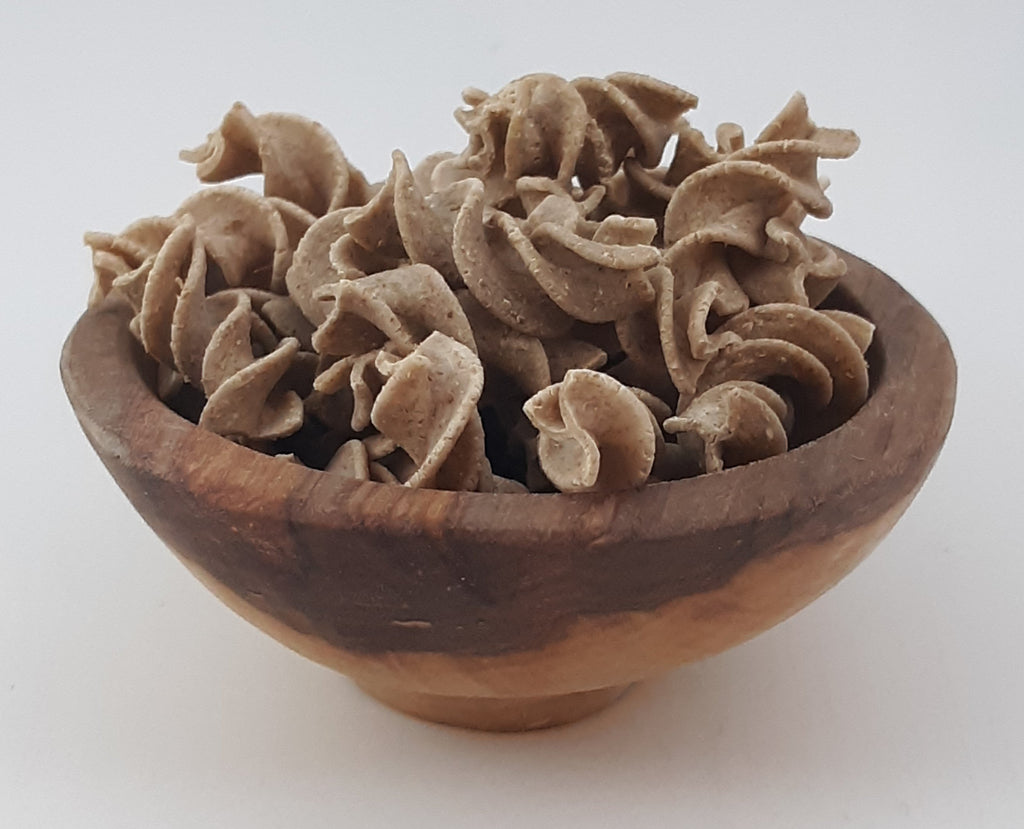 Fusilli Pasta made with our Einkorn Wheat 0.5 lbs
This is a tender, delicious pasta is made from one of the best pasta wheat varieties in Italy. We make all of our pastas in small batches right here on the farm. This pasta cooks in just 5 minutes. 
Ingredients: Einkorn Wheat Flour, Water, Organic Olive Oil.